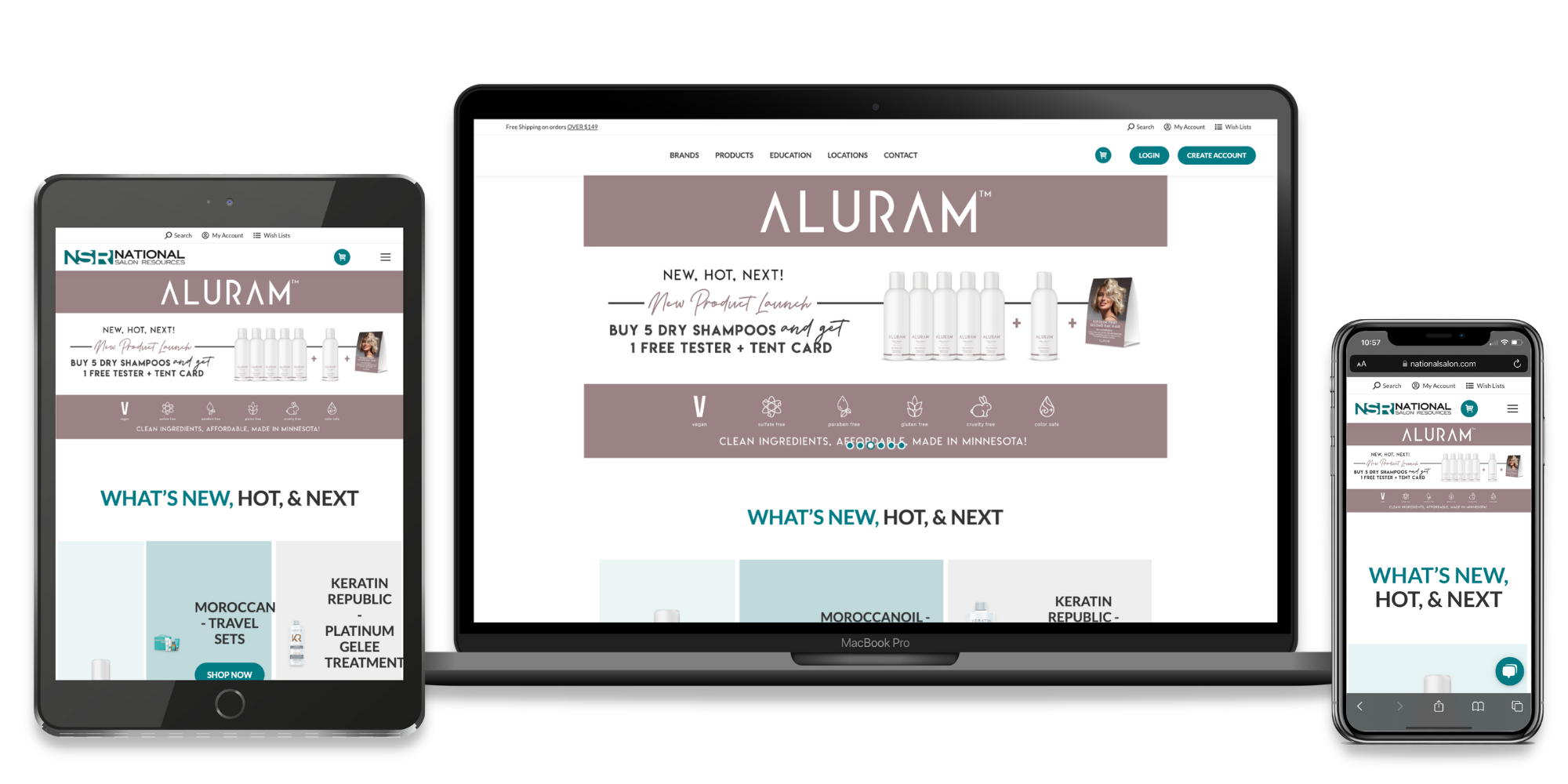 B2B/B2C
Wholesale Salon & Beauty Supply
12 Locations in the Midwest
Web Design & Development
eCommerce
eCommerce Integration
SEO
Inbound Marketing
Sales Enablement
National Salon Resources (NSR) is a Wholesale Salon & Beauty Supply Distributor serving licensed cosmetologists in the Midwest. When NSR approached Digital 1, the agency they were working with was unresponsive and was months behind on commitments that were made. To make matters worse, their BigCommerce website was not operating properly, and they were losing customers because of it.
After careful consideration and a detailed project plan, NSR and Digital 1 moved NSR's eCommerce website to a WordPress Headless BigCommerce website. Simultaneously, Digital 1 implemented HubSpot Marketing software and partnered with the NSR marketing team to create a Digital Strategy to both increase revenue from current customers as attract and convert more new customers.
Highlights:
Designed and created a completely new WordPress Headless BigCommerce website
Created a custom registration form using BigCommerce API
Implemented HubSpot Marketing and onboarded marketing team
Implemented HubSpot CRM and onboarded NSR's sales organization
Increased year/year sales by over 20%
Increased new customer growth by over 30%
2 years later, NSR's eCommerce store has grown 20% year/year, new customer growth is up 30%, and customer retention has never been better. Additionally, their entire sales organization is using HubSpot CRM giving them access to customer order info, marketing insights, and HubSpot's sales tools.