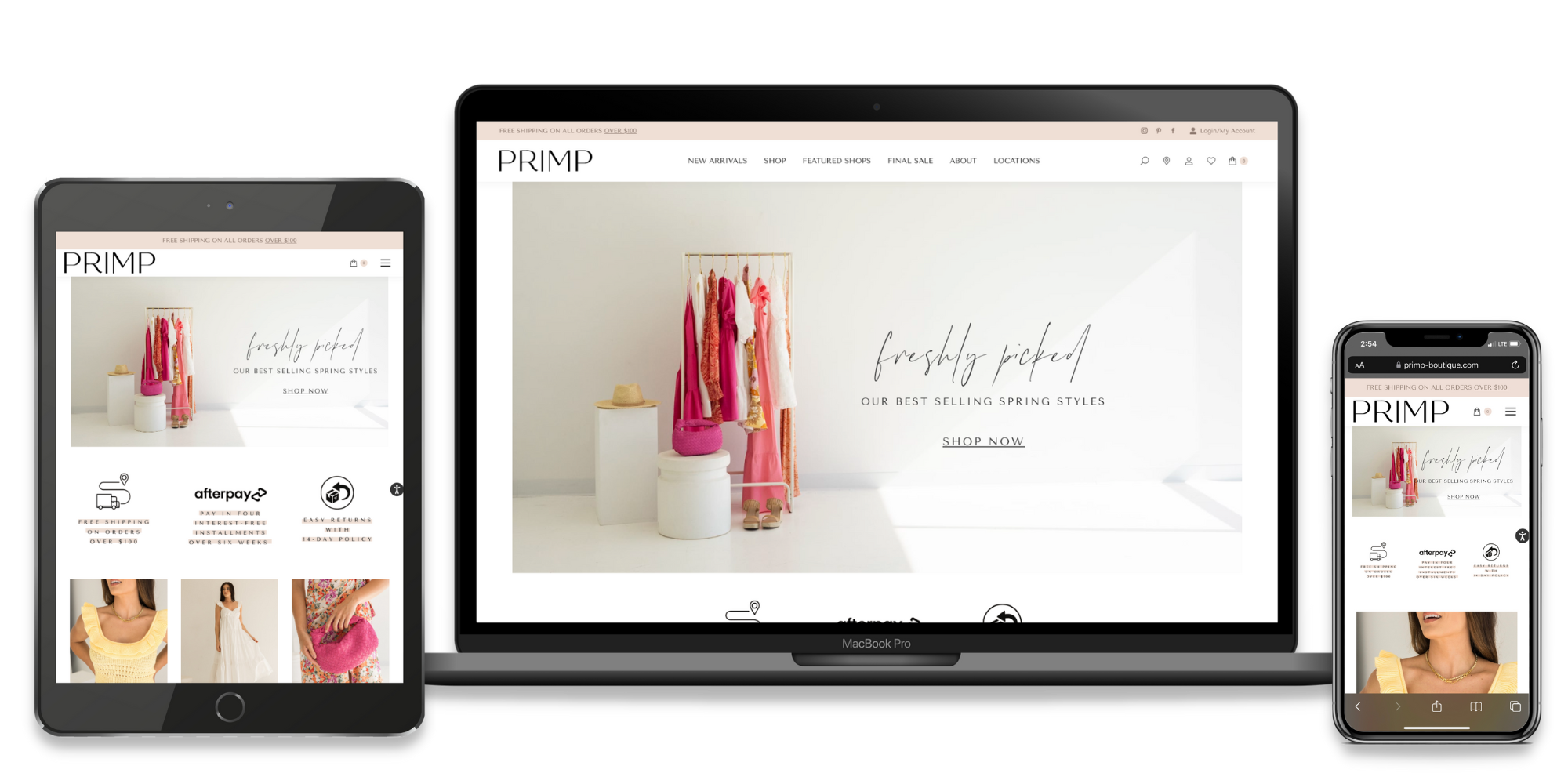 B2C
Retail Women's Clothing
7 locations in MN & SD
Web Design & Development
eCommerce
eCommerce Integration
Primp Boutique opened its first doors September of 2010 in St. Paul, Minnesota with the vision of creating a high-end boutique experience where everything is under $100. The shop was bustling from the moment it opened and PRIMP quickly expanded throughout the Twin Cities. Today, they have 7 locations in the Twin Cities and a location in Sioux Falls, South Dakota.  
When Primp approached Digital 1, the Pandemic was causing major disruptions to their brick-and-mortar model. They had a basic eCommerce website that was an add-on to their Point-of-Sale software and needed to take their eCommerce game to the next level. Together, Digital 1 and the PRIMP team built a custom WordPress/WooCommerce website and integrated it with their Point of Sales system LightSpeed.  
Highlights:  
Designed and created a completely new WordPress website

 

Custom setup WooCommerce for the eCommerce solution.

 

Setup and assisted the PRIMP eCommerce team in integrating Shipstation

 

Integrated WooCommerce with their Point-of-Sale system Lightspeed

 

Assisted the PRIMP eCommerce team with optimizing their processes and procedures

 
After 2 years, we continue to work with, and assist PRIMP with continuous UI and UX improvement as well consult on Digital Strategy.